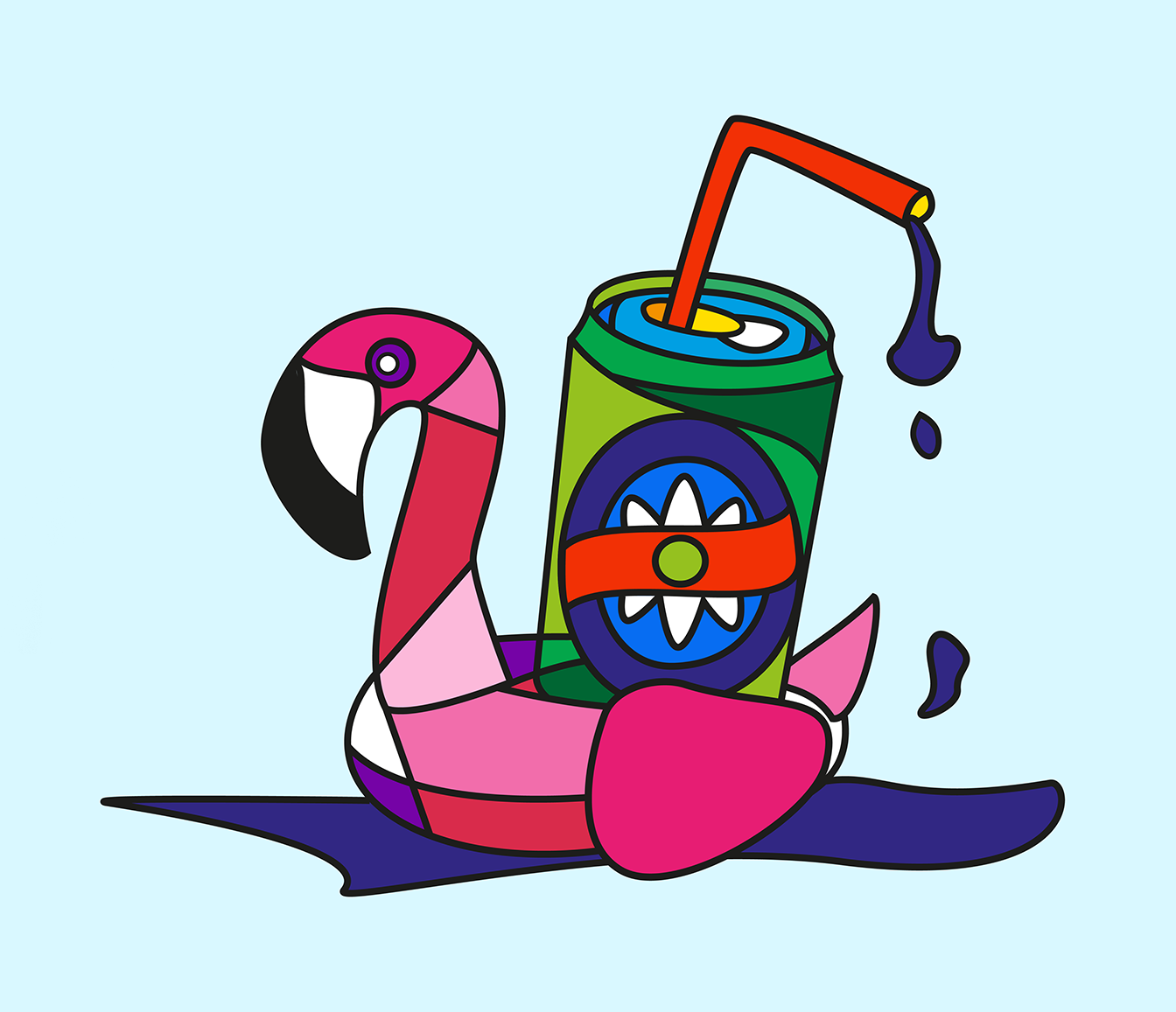 ILLUSTRATION & GRAPHIC DESIGN STUDIO
Your specialists in poster & festival assets design.
Let us help you with (concert) posters, policy plan and grant application designs, festival signing, floorplans, timetables, wristbands, outdoor banners, bar menus, (google) ads or social media assets/templates.
SO, WHO ARE WE?
We create designs that fit your wishes, but also pass our rules.
We are an illustration & graphic design studio in Estonia, with over 12 years of experience in the field of publicity, marketing and cultural sector. We can help you with a unique solution for your project or service or in case you already have your own design but need an extra graphic designer during a project (for example a festival), we can also lend you a hand to help you finish everything in time.
Organizations and festivals we currently work / have worked with: The Golden Tigers, Lofoten International Art Festival Norway (NNKS), Nordnorsk Kunstnersenter (NNSK), Re-Imagine Europe, Amsterdam Open Air Festival (ID&T), SAGA Festival Bucharest (ALDA), Valhalla Festival (ID&T), Milkshake Festival (ID&T), Paradiso Amsterdam (music venue), Patronaat Haarlem (music venue), Sugar Factory Amsterdam (music venue), PÖFF Film Festival Tallinn, Summer Dance Forever Festival (Amsterdam), Festival Macumba (ID&T), Amsterdam Dance Event (ADE) Green, Nickelodeon Netherlands (Viacom), Comedy Central Netherlands (Viacom), Spike Netherlands (Viacom).
Read more about our services below.
OUR DTP-SERVICE
You already have your own design, but need extra help.
You already have an in-house designer and the design for your festival or project is ready for use, but you are struggling with having every asset being finished and in time for the launch?
This can be very stressful, not just for you, but also for your own graphic designer and can result in less qualitative work, missed deadlines and even burn outs, especially when the launch date of a project is approaching fast.
By letting us backing up your team, you can reduce the level of stress significantly and be confident that all assets will be made and delivered time!
GET IN TOUCH FOR MORE INFO
OUR DESIGN SERVICE
You want us to design everything from A to Z.
You don't have an in-house design team or perhaps you are a freelancer and don't have any graphic designers in your network, but you are in desperate need of a unique design for a project?
Diving into a design project can be daunting when it is not your own expertise. Where do you start if you have the ideas, but you can't draw? Or you have no experience with graphic programs to get those ideas out of your head onto the drawing board? Situations like these could make you feel frustrated or in worst case even make you cancel a very promising project.
We can take this task out of your hands by helping you with the design process from A to Z. From design proposals to giving advice and delivering all the designs you need, so you can turn your project into a success!
GET IN TOUCH FOR MORE INFO
WHAT KIND OF ASSETS?
WE CAN DESIGN FOR YOU.
(Concert) posters / flyers
Festival signing (floorplans, timetables, outdoor canvas banners, wristbands (Tyvek, textile), bar menus etc.)
Grant applications
Policy plans
Social media assets / templates for use on Facebook, Instagram etc.
(Google) Online Ads
Website assets (icons, favicons, headers etc.)
Books
Check out some of our latest work below.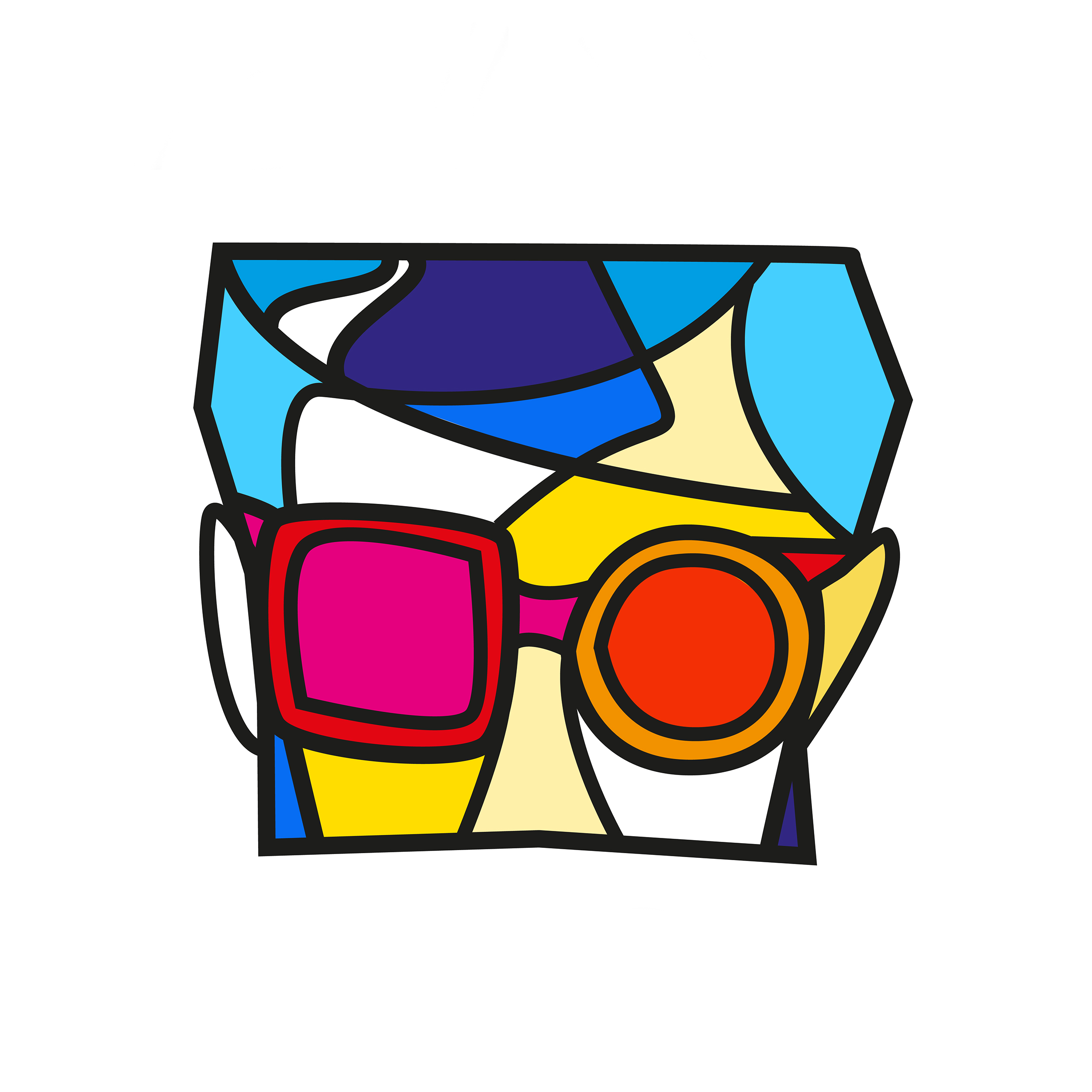 VISIT OUR WEBSHOP
We love working with clients, but also enjoy making our own artwork.